My daughter is not feeling well this week and I am super behind. I had big plans for my posts this week but that will wait. In the meantime, I have decided to combine my Powerful Prayer from Tuesdays and Praise God Moments from Thursday. Since Praise and Prayer go hand in hand I thought this would work out nicely!
Philippians 4:5-7 (NIV*)
"Let your gentleness be evident to all. The Lord is near. Do not be anxious about anything, but in every situation, by prayer and petition, with thanksgiving, present your requests to God. And the peace of God, which transcends all understanding will guard your hearts and your minds in Christ Jesus."
How powerful is that, right?
No worries! Relax! God is near. Just ask Him, thank Him, present your requests to Him and the peace of God will guard your heart and mind!
I do not know anyone that could not use more of the peace of God in heart or mind. I know I need it, not just daily, but continually.
Psalm 30:11-12 (NIV*)
"You turned my wailing into dancing;
you removed my sackcloth and clothed me with joy,
that my heart may sing your praises and not be silent.
Lord my God, I will praise you forever."
I have found that the times that I least feel like dancing and singing to the Lord are the exact times I need to be doing it. In most instances I do not start out with pep in my step or volume in my voice. However, I will invariably end with both, along with a joy and peace in my soul that cannot be explained.
I have a challenge for all of my beautiful readers! The next time you have no desire to thank God, praise God or sing and dance to God - do it. Then come back here and tell us about it! Share that peace and joy and give the glory to God! :)
To God be all the Glory and Honor! AMEN!
This week I am linking up with: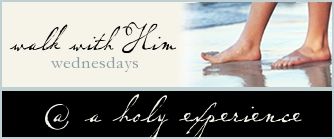 *THE HOLY BIBLE, NEW INTERNATIONAL VERSION®, NIV® Copyright © 1973, 1978, 1984, 2011 by Biblica, Inc.™ Used by permission. All rights reserved worldwide.